GitHub CSV Import

Have you ever wanted to import issues from a different system into GitHub? I just released a new tool that will allow you to do that. All you need to do is get your issues into a simple CSV format including title, description, and the tags that you want, and the script will do the rest.
To use, just install using npm install -g github-csv-tools and then run githubCsvTools myFile.csv from the command line, referencing your CSV file that you want to import. It'll ask you for a GitHub token, and a few other details, and then you'll have your issues in GitHub!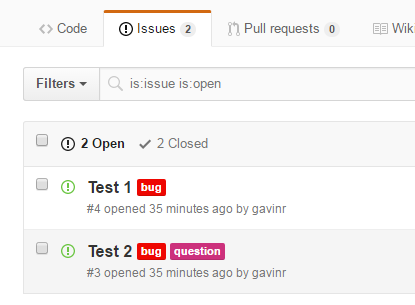 Right now the tool only does importing, but more will come soon! Please leave comments here, or in the GitHub repository.
Written by Gavin Rehkemper on
See Also