My Favorite Mouse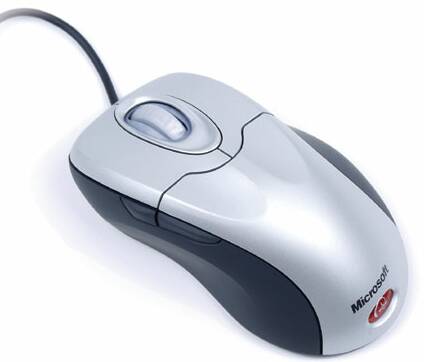 My mouse of choice is the Microsoft IntelliMouse Explorer 4.0 My ideal mouse:
Large and ergonomic so it feels solid in my hand
Optical/laser
Must have scroll wheel and thumb forward/back buttons
Must be wired (not wireless)
As I wrote in a review on Amazon.com:
This mouse is the most amazing mouse I've ever used. The "back/forward" buttons right where your thumb naturally sits work really well for going back/forward while browsing on the web.

The "smooth scroll" of the center scroll wheel takes some getting used to, but the sensitivity can be adjusted in the IntelliPoint software, and once you are used to it it's great.

The mouse is a bit larger than other mice, so it's great for men (and some women too) with larger hands. The ergonomics make this mouse amazing to come back home to after a day working at other computers and sub-par mice. Buy this one now!
See the Tom's Hardware Review, or check out my review and the product on Amazon.com. What mouse do you like to use?
Written by Gavin Rehkemper on