OKSCAUG, Thunder Up!
I was supposed to be at OKSCAUG in Moore, Oklahoma on Tuesday presenting on Mapping Russell Westbrook's Shots with Python and ArcGIS; however, on Friday I fell through my garage ceiling and injured my left wrist, elbow, shoulder, and hip. Here's the hole I left in the ceiling: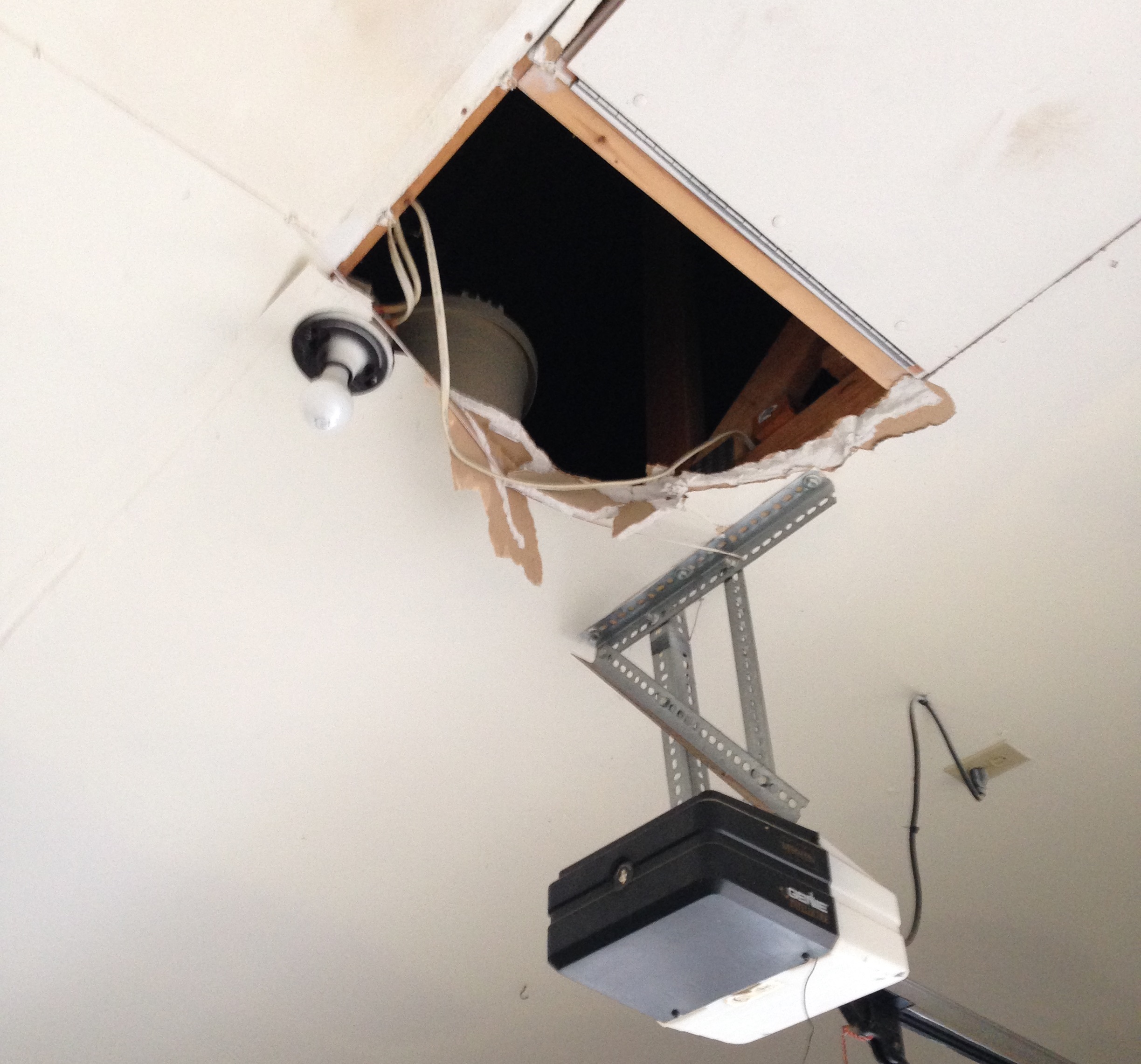 It was a 10 or 12 foot fall. Amazingly Miraculously, the x-rays taken at the ER show no broken or separated bones! Still, I have limited range of motion in my left arm and left hip and a lot of pain in my left arm.
For OKSCAUG I was asked to give a short 10-15 minute overview during the morning and a longer technical session in the afternoon. Below, I have linked to the presentations.
Here is the short version: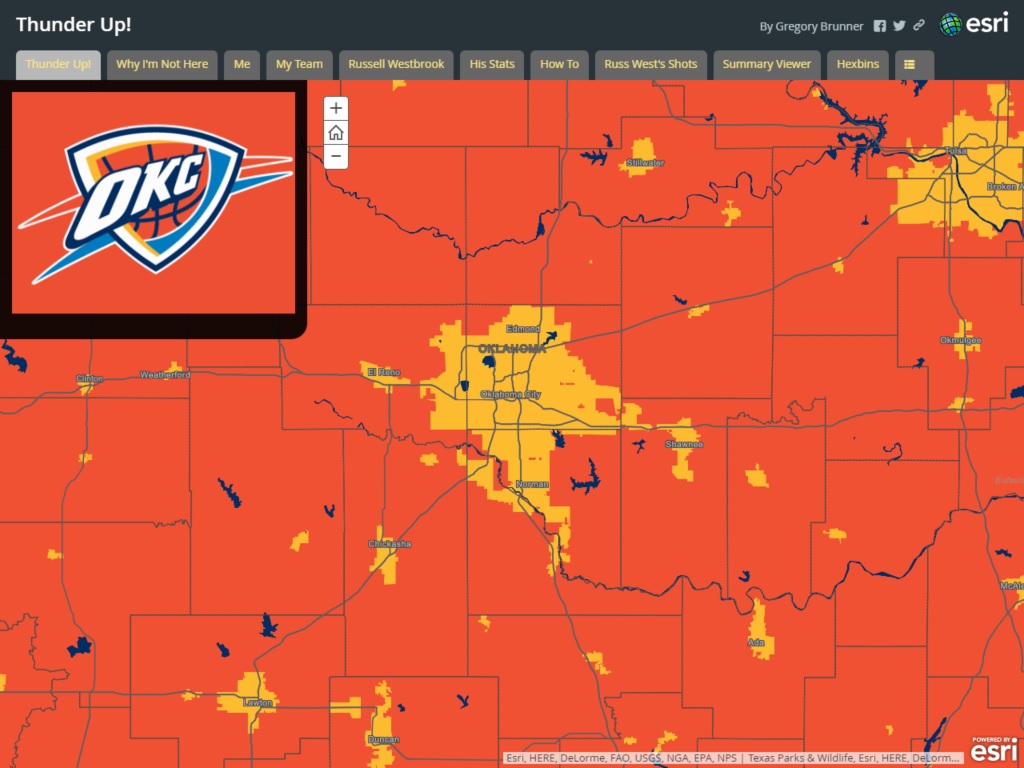 Here is the long version:
If you are a basketball fan, check them out. They were really fun presentations to put together.
I am sorry I couldn't be there with you in Moore, Oklahoma today. I hope you can understand.
Written by Gregory Brunner on
Subscribe
I periodically write about technology, maps, open data, and other software topics. To get updates about new posts:
See Also