Top 5 Parking Locations at Lambert St. Louis Airport
---
A recent trip prompted me to do some research into the best parking deals at Lambert St. Louis International Airport. There are a variety of good options - here are some quick reviews, with a map and summary table below.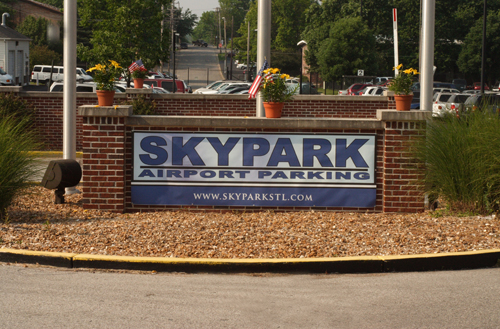 1. Sky Park
Sky Park is a good, close, no-nonsense parking provider. Sky Park's rate is $7 per day. You get a free bottle of water on the way out, and you can upgrade to valet parking for an additional fee. The lot and buses are a bit lower quality than other options, but the staff is friendly and helpful.
2. Super Park (Lot D)
Operated by the airport, Super Park has some of the closest locations to the airport. There are a variety of pricing/location options depending on what you're looking for. Lot D is the cheapest at $7/day and still fairly close to the airport.
3. EZ Park
EZ Park is similar to Sky Park, but $1 more expensive. The pricing policy is simple and straightforward at $8/day.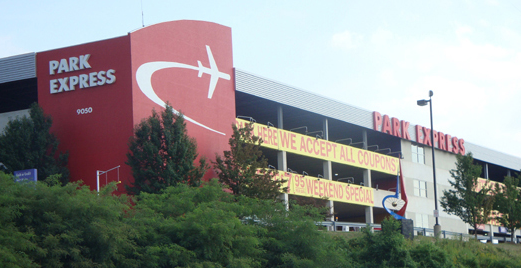 4. Park Express
Park Express is trying to provide a premium experience at a discount price. The location of this facility is the furthest away from the airport - just east of I-170 at Natural Bridge Rd. There are multiple rates and options, the cheapest being surface parking at $12/day. The reason they make the list, though, is that if you stay over a Saturday, their rate drops to $8 per day, making them a contender if you are parking over a weekend.
The Parking Spot, with three locations and a variety of parking options, is one of the premium parking providers at the St. Louis Airport. Its low-tier option, self park at The Parking Spot 3, is only on the list because they have a coupon online for 20% off (with a Saturday night stay) - which brings the rate down to a competitive $8 per day.
Locations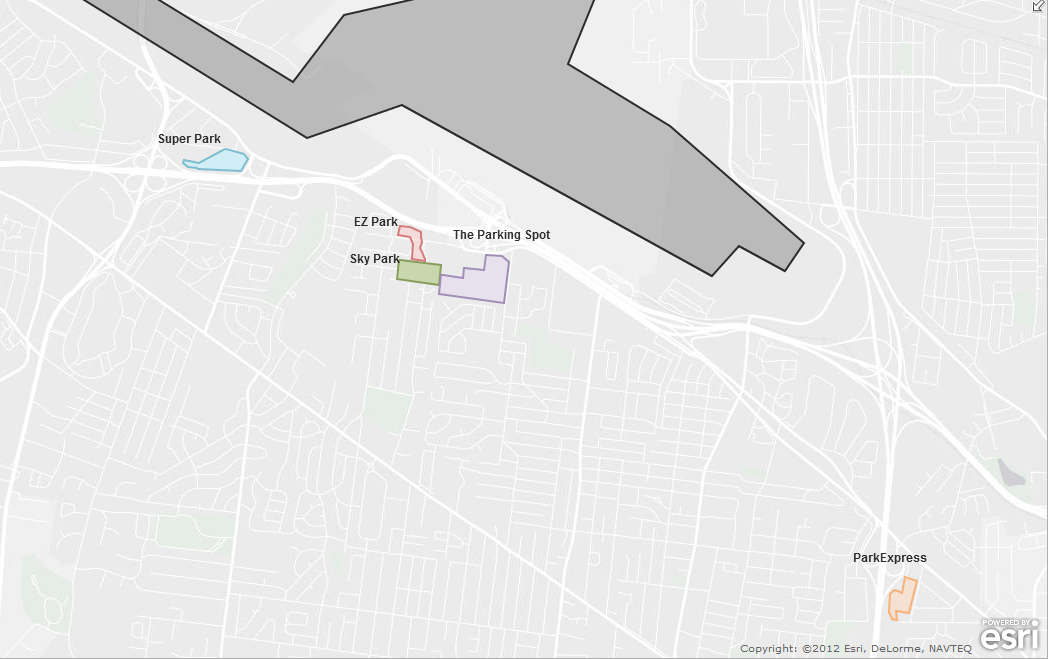 Summary
Sky ParkSuper Park (Lot D)EZ ParkPark ExpressThe Parking Spot 3
Normal Price
$7/day
$7/day
$8/day
$12/day
$10/day
Best Price
$7/day
$7/day
$8/day
$8/day
$8/day
Best Price Requires Coupon
No
No
No
No
Yes
Best Price Requires Saturday Night Stay
No
No
No
Yes
Yes
Distance from Airport
●
●
●
◒
●
Shuttle Times
●
●
●
●
●
Price
●
●
◒
○
◒
Other Amenities
●
●
◒
●
●
What are your opinions of these parking locations? Have you parked elsewhere? Let me know in the comments.
Written by Gavin Rehkemper on
Subscribe
Get an email summary of my blog posts (four per year):
... or follow the blog here:
See Also